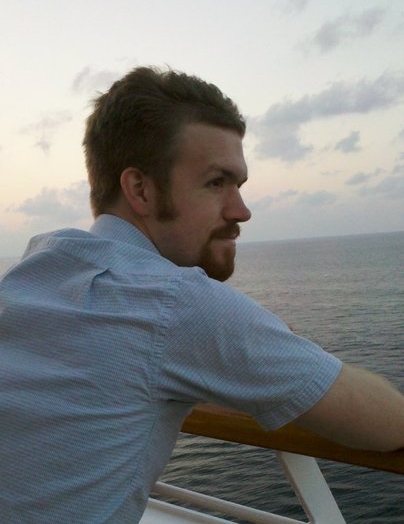 RESUME – PDF
David Pencil is a professional composer and music producer for film, games, and new media. As a classically trained composer, his style is informed by classical composers such as Aaron Copland and Maurice Ravel, as well as film composers such as Harry Gregson-Williams, Thomas Newman, and Howard Shore. With music ranging from dramatic orchestral emotion to comedic percussive animation, from driving chiptunes to grooving jazz, David's versatility to meet any stylistic need makes him a valuable resource on any project.
Of particular note, David is the composer for the Penny Arcade Web-Series (Season 2) and Kris and Scott's Scott and Kris Show. Though the bulk of David's work comes from local Austin indie filmmakers and game developers, he is also quite experienced in working long-distance with directors and regularly works on projects from film-makers around the world. The above mentioned shows are cross-country collaborations.
Through diligent attention to the needs of the film or project and the desires of the director, along with consistent communication at every stage of the process, David ensures that he and those he collaborates with are always on the same page until the project is completed to everyone's satisfaction.
If you would like to collaborate with David on an upcoming project, or license any of his existing music, please feel free to call or email him directly via the phone/email provided or through the contact page form.